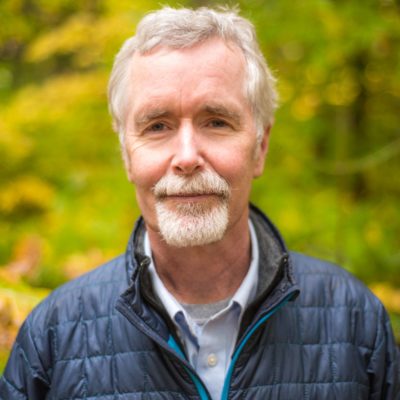 Will White
DA, LCSW, LADC, Program Consultant, Co-Founder
Will grew up in Western Massachusetts and spent most of his childhood summers at his great-grandfather's home near the White Mountains of New Hampshire. During those summers in the White Mountains, Will experienced many adventures that would eventually start him on the path of his 30-year career in the field of Wilderness Therapy.
Will headed to Colorado for his undergraduate degree in the early 1980s, where the mountains allowed him to climb, ski and thrive in the outdoors. He earned a Bachelor of Science in Psychology from the University of Colorado Boulder, and his Masters of Social Work degree from the University of Denver. Will moved back to the east coast in 1987 and worked in various mental health settings in New Hampshire before helping start Summit Achievement. In 2011, while working full-time at Summit, he completed a Doctorate degree in Leadership from Franklin Pierce University, culminating in his dissertation, Stories from the Elders: Chronicles and Narratives from the Early Years of Wilderness Therapy.
Will believes that Wilderness Therapy is the most effective mental health treatment for struggling young people. This belief motivated him to join in the founding of Summit Achievement and continues to drive his work and pursuits to this day. Will is a nationally recognized expert in Adventure/Wilderness Therapy and is a much sought-after speaker on the topic. He has presented at national and international conferences. He is the author of the book, Stories from the Field: A History of Wilderness Therapy and the host of the podcast, Stories from the Field: Demystifying Wilderness Therapy. 
Will has been licensed as a Clinical Social Worker and Alcohol and Drug Abuse Counselor for over 35 years in New Hampshire and Maine. He lives in the White Mountains of New Hampshire (on the Maine border) with his wife and sons.