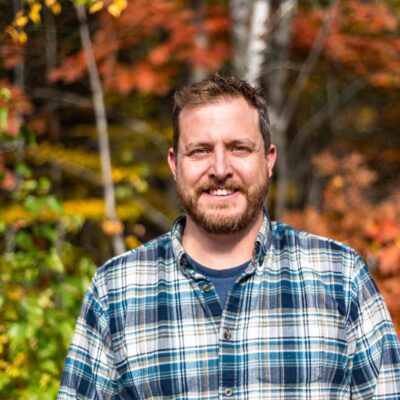 Pete Sanfilippo
BS, Teacher
Pete grew up in Walpole, Massachusetts, and is the oldest of five children. Pete attended Walpole High School before moving north to Maine for his undergraduate degree.
Pete attended Saint Joseph's College of Maine and earned a Bachelor of Science in Business Administration. Soon after, Pete moved to Conway, NH in 2003 and discovered a passion for teaching. Pete started his teaching career in special education before returning to school to pursue a Master's degree in Secondary Mathematics Education at Plymouth State University. Pete has experience working with students in seventh through twelfth grades.
Pete joined the Summit Achievement community in 2012 as the Math teacher. Pete took a four-year hiatus to teach Math at a public high school in New Hampshire but returned to Summit in 2019 to resume his role on the academic team. Pete really enjoys the unique classroom environment that Summit offers, as well as the opportunity to work with students with diverse learning styles. Pete is extremely passionate about Mathematics and is excited to support student growth as a teacher and academic advisor.
Pete lives in Conway, New  Hampshire with his wife and three children. When not teaching, Pete enjoys spending time with his family– especially on the lakes and rivers in the summer, and on the slopes in winter!