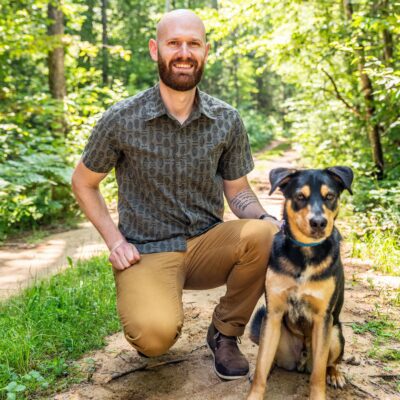 Nate Andrew
BFA, Program Director
Nate grew up not too far from Summit on his parents' hobby farm in Maine. As a kid, he stayed outside as much as he could. He left Maine to attend the University of Wisconsin-Milwaukee where he got his BFA in music performance.
He moved west where he accumulated eight years of experience in outdoor experiential education, adaptive recreation, and primitive skills-based wilderness therapy. Through these experiences, Nate developed a joy for supporting both students and guides in their individual processes and honed his own leadership skills through different supervisory and management positions.
Nate came back to Maine to work at Summit as the Program Director. He was drawn to Summit's inclusion of academics in their expeditionary model and the therapeutic potential for clients applying what they learn on expedition to a residential and more complex setting. As he grew up away from Summit, he provides a unique lens with which to view the program and contribute to its growth.
When he's not working, he's probably training his dog Frank, mountain-biking, or writing songs on the guitar. He loves cooking and is pretty particular about his coffee. He recently started baking scratch cakes and his wife, Emma, has been an incredibly willing taste tester. Chocolate almond buttercream frosting has received the highest marks.