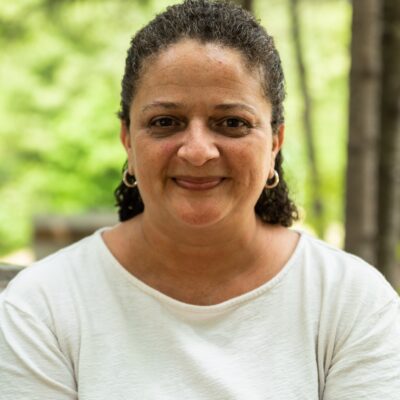 Monique Britt
BS, Business Manager
Monique traveled extensively throughout her childhood as a child of an Air Force servicemember.  She and her family found adventure wherever they landed by diving right into the local culture. Having two hometowns – one in southern Illinois and the other right here in the Mount Washington Valley – made for diverse family vacations between base assignments.
After settling into civilian life, Monique attended the University of Illinois in Champagne and earned her Bachelor of Science degree in Business Management. Monique came to the Mount Washington Valley to visit family often and ended up staying here to raise her two, (now adult), children. She managed a couple of small businesses over her years in the Valley before coming to Summit Achievement.
Monique has said that the Summit mission statement really spoke to her as a mother, nature lover, and community member. Her role as office and business manager allows for a unique position. She enjoys bookkeeping as well as interacting with the Summit community in her capacity as Human Resources.
In her spare time, Monique is a Reiki practitioner and loves gardening and photography. She and her husband enjoy hiking and snowshoeing the many local trails. In warmer months, they love kayaking and boating on the beautiful ponds and lakes of Maine with their children and granddaughter.