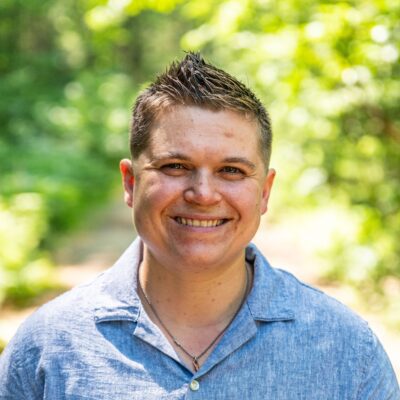 Kayleigh Higginbottom
LCSW, Therapist
Kayleigh grew up in western Connecticut, where she played ice hockey in high school and enjoyed outdoor activities such as kayaking, snowboarding, and being out on the lake. Her first real big experience outdoors was when she embarked on a sea kayaking and backpacking trip in Alaska the summer after her high school graduation. This trip helped inspire her to major in Adventure Education while attending Plymouth State University (PSU) in New Hampshire.
During her first year at PSU, Kayleigh attended a senior student's internship presentation on a Wilderness Therapy program in Utah. The presentation spearheaded her interest in Wilderness Therapy. The following year, Kayleigh took steps toward the field of Wilderness Therapy by adding a minor in Social Work to her major in Adventure Education, and she even took an elective course in Wilderness Therapy offered by Will White (Summit Co-founder). In addition, Kayleigh built her outdoor, leadership, and teaching skills while working at a ropes course, teaching snowboarding, and attending a three-week sea kayaking trip in Patagonia.
After graduating from Plymouth State University, Kayleigh traveled around the United States and worked in various outdoor settings, including an outdoor education program, summer camp, and sea kayak service. After traveling, Kayleigh started her Wilderness Therapy field guide career as a field guide for a program in Wisconsin, later moving with the company to their location in Oregon. After a year and a half of guiding, Kayleigh moved up to a supervisory position as a Field Specialist. From there, she decided on continuing her education by returning back east to enroll in the University of New Hampshire's dual degree program in Social Work and Outdoor Education where she earned her MSW and MS. Kayleigh's post-graduate experience has included working as a family and youth therapist at a community mental health center as well as working as a school social worker at a charter school in Colorado. Wanting to return to her passion of Wilderness Therapy and working with youth, Kayleigh has made her way back to the Northeast to join the Summit Achievement team.