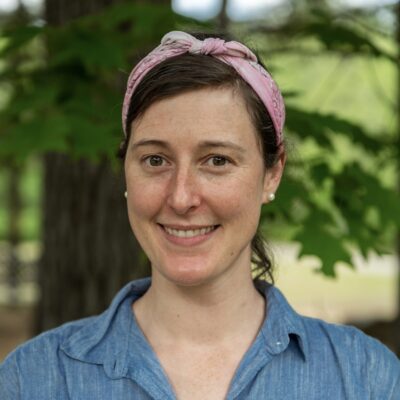 Kate Lambert
BS, Chef
Kate hails from Ellsworth, Maine. She spent her summers attending and working at Tanglewood 4H Camp in Lincolnville, Maine. There she found there was an emphasis on community building and supporting community with healthy, local, and organic food. Summers spent learning in the Tanglewood kitchen definitively shaped Kate's food philosophy.
With her growing interest in sustainable food and community, she headed off to Vancouver, British Columbia to earn a Bachelor of Science in Global Resource Systems at the University of British Columbia. She has since worked as a natural foods cook, a baker, as well as an environmental educator with school-aged students.
Working in the environmental education industry led her to discover Summit Achievement. At Summit, Kate appreciates that healthy food is considered part of the whole picture of student treatment and health. Kate uses her love of cooking and interest in natural foods to prepare meals for the Summit students and staff while they are on campus.
Kate lives in Fryeburg, Maine with her partner and her puppy. She can usually be found hiking, gardening, canoeing, or cross country skiing in her free time.