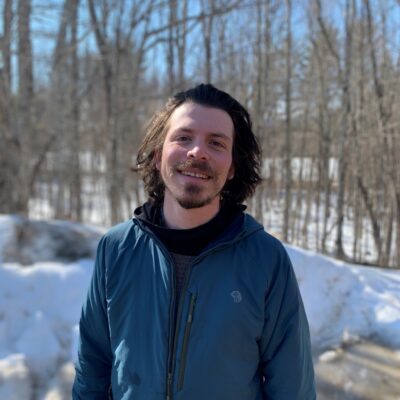 Justin Archambault
Field Director
Justin grew up in Exeter, NH, spending most of his childhood playing sports and getting outside with his family. His family has deep roots in Maine and spent his summers in Northern Maine on a good chunk of land near Sugarloaf Mountain and the Bigelows. 
Justin took a year off from college to pursue a lifelong dream of thru-hiking the Appalachian Trail. This changed his direction with schooling, and when he completed the trail, continued his education at the University of New Hampshire in the Outdoor Education Program. He received his Bachelor of Science in Kinesiology with a focus in Outdoor Education in 2014. From there he spent the next several years gaining a multitude of experience from white water raft guiding on the Kennebec River, to a residential treatment program, to ski patrolling at Sunday River,  just to name a few of his many roles developing his professional outdoor career. 
Justin joined the Summit community at the beginning of the pandemic and worked as a field guide for almost two years. He was a team leader for over a year of this time and has been extremely impressed with the quality of programming that Summit provides and their dedication to always adapting and changing to whatever comes their way.
He currently resides in Denmark, Maine spending his time mountain biking, skiing, hiking and cheffing up new recipes in his kitchen at home.