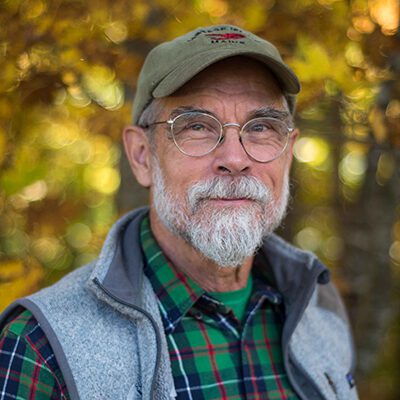 Dr. Drexel R. Gordon
DO, Medical Director
Drexel originally hails from Texas. His life partner, a Mainer he met during residency, imported him to Maine, however, he still finds time to visit family in Texas every year.
Drexel is a self-described "living" enthusiast who took 20 circuitous years exploring art, music, theater, and nature before ultimately finding his way to the study of medicine. Drexel graduated from Texas College of Osteopathic Medicine in 1990 and subsequently completed a residency in Family Medicine in Dallas.
In 1999, one of Summit's founders, Adam Tsapis, invited him to visit Summit Achievement. Drexel remembers feeling drawn to Summit immediately. He has served as Medical Director since January 2000, providing medical education and oversight to support each student's success in the program. Drexel enjoys helping adolescents find their way to a respectful balance between their desire for autonomy and self-determination and the slow, deliberate, careful cultivation of the lifelong, supportive communities that we all need.
In addition to overseeing Summit's medical services, Drexel practices Osteopathic NeuroMuscular Medicine in Auburn, Maine. Prior medical experience includes 27 years in solo primary care and 15 years as medical director of a skilled nursing and rehab facility.
In between working, he may be found gardening, exploring, singing, or playing music.  He relishes his current roles as husband, father of two, and steward of nine acres.