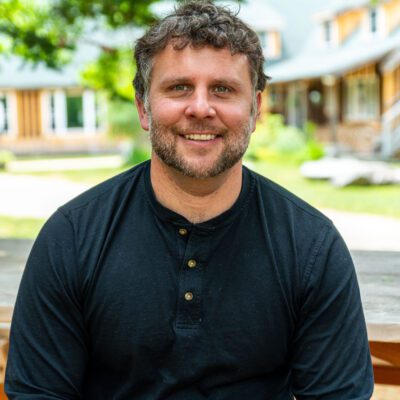 Philip Browne
FNP, Medical Director
Phil grew up in the small town of Alfred Maine where he developed a passion for exploring the ocean and mountains of Maine and New Hampshire.  Time in the mountains was generally reserved for winter and skiing because in the warmer months his family never missed an opportunity to gather on the ocean.
Phil stayed in Maine for college attending the University of Maine for his undergraduate studies in psychology and subsequently worked in an inpatient psychiatric setting for many years.  In 2013 Phil joined Summit Achievement and worked as a guide combining his passion for mental health with his love of the outdoors.  In 2015, he moved on from Summit Achievement to attend graduate school at the University of Southern Maine and received a masters of science in nursing specializing as a Family Nurse Practitioner.  Since his graduation, Phil has worked as an FNP in an acute care setting.  Throughout his adult life, Phil also developed a career working commercial boats and maintains a 50-ton Master's Captains License issued by the U.S. Coast Guard which he still puts to use offering charters on the Maine Coast.
Phil's time guiding at Summit Achievement was very impactful.  The experience of working to help teens develop themselves and work through life's struggles stuck with him and is something he hoped to contribute to again after attending graduate school.  In 2022 Phil got that opportunity and returned as the medical director at Summit Achievement where he helps oversee the students physical health and medication management.  Phil helps assess any ailments students may incur while at Summit and meets with students periodically, in coordination with parents and home psychiatrists, to be sure any medications students are taking remain therapeutically appropriate.
Phil lives with his inspiring partner Kayleigh and son Waylon in Kennebunk Maine where they carry on the tradition of summer days on the ocean and snowy days in the mountains.