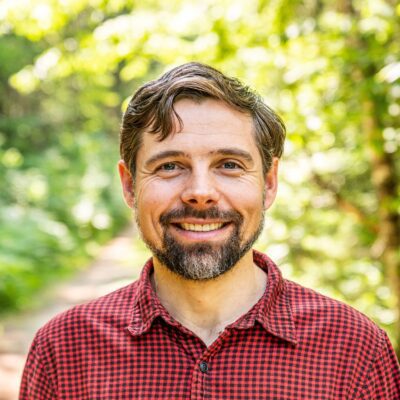 Doug Dobkowski
MEd, Academic Director
Doug grew up in Clifton, NJ, a mid-sized city in Northeast, NJ. His parents regularly took Doug and his 3 siblings out into nature. The family enjoyed hiking, camping, and canoeing. Outdoor traditions were consistent throughout his childhood and adolescence. As Doug became more independent, he found comfort in the outdoors. He saw the outdoors as a place to recharge, reflect, and cope with adversity.
After graduating high school, Doug attended Rutgers University where he earned a Bachelors of Science in Mathematics and used that degree to become a classroom teacher.  He earned his Masters degree as a Teacher of Mathematics from Pace University and spent 8 years as a classroom teacher, working mainly with students with special needs. Doug wanted to share his love of the outdoors with his students, so he started an outdoors club. He soon realized how much he enjoyed outdoor leadership and made the shift from classroom teacher to an outdoor educator.
Doug first learned about wilderness therapy from a close friend and adventure partner who participated in a program as a teenager. Doug decided to pursue work in wilderness therapy where he found Summit Achievement. After working as a field guide for 4 ½ years, Doug transitioned to the role of academic director.
Doug resides in New Hampshire. You can find him rock climbing, ice climbing, skiing, trail running, walking his dog, and telling corny dad jokes.