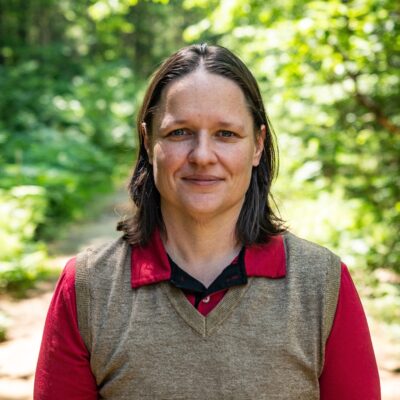 Amber Swaim
BA, Teacher
Amber was born and raised in in central Florida, where she participated in many sports, volunteered her time in the special need classes at her high school, and explored everything the Florida swamps had to offer. Over the years she developed a passion for competitive archery and became Florida State Shooter of the Year, and won the National ASA Pro/Am tournament held in Georgia.
For twelve years Amber was an IT broker in the leasing industry where she was able to build her
own division from the ground up, and solidified her position in the company. During this time, she had
decided that she also wanted to give back to the archery community and began working as an archery
instructor. This gave her the opportunity to assist in creating a new generation of competitive archers.
Eventually, Amber decided that she wanted to pursue her education and attended the University of South Florida for her undergraduate degree in anthropology. After graduating, she searched for a new career that would give her the purpose and the outdoor experience she had always wanted. That is when she found Summit Achievement. It was an opportunity that she jumped on and didn't look back. Amber packed up all her belongings and moved to the beautiful state of Maine.
When Amber is not at work, you can find her enjoying spending time with her wife and family. Her hobbies include archery, hiking, backpacking, hammocking, mountain biking, gaming, gardening, raising chickens, and living sustainably.