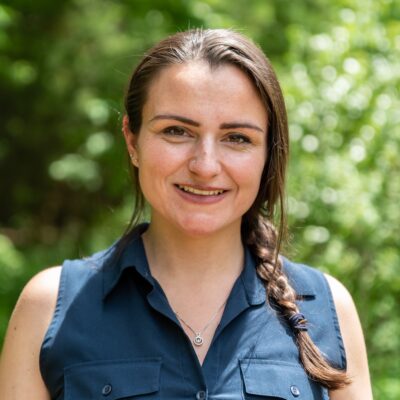 Alicia Jacobs
LCSW, Therapist
Alicia was born and raised in Southern New Hampshire. As a child, she enjoyed frequent outdoor adventures including swimming, camping, and frog catching. Alicia's family raised her to value mental wellness, and she always knew she wanted to practice as a clinician one day.
Alicia earned her Master of Social Work degree from The University of New Hampshire in 2018. She then began working in rural community mental health, where she was able to engage with a diverse population of adults and adolescents struggling with severe mental illness, substance use disorders, and socioeconomic limitations and challenges. Most recently, Alicia served on the clinical team in a twelve-step-based, residential substance use treatment facility. Alicia has experience in crisis prevention and intervention, trauma-focused cognitive behavioral therapy, psychodynamic psychotherapy, and group psychotherapy. Prior to entering the field of Social Work, Alicia earned a Bachelor's degree in Philosophy at The University of New Hampshire. She often uses elements of her background in Philosophy to enhance her work as a clinician.
After her work in community mental health and in-patient substance abuse treatment, Alicia eventually found her way to the team of therapists at Summit Achievement. Her role at Summit Achievement affords her the opportunity to combine her love of nature with her passion for individual and group psychotherapy.
When she is not on campus here at Summit, Alicia enjoys playing music, spending time with family, and playing "tourist" in her hometown.