Eight tips to help find the best Wilderness Therapy Program for your teen or young adult
by Will White, DA, LCSW, MLADC CSW, MLADC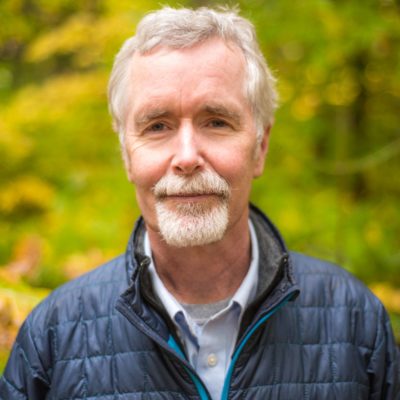 Over 25 years ago, I was part of the team that started Summit Achievement, the country's first hybrid model wilderness therapy program. Before joining Summit, I practiced as a licensed mental health professional in various organizations, including an outpatient mental health clinic, boarding school, hospital, public school, and private practice. Throughout my career, I have been asked by friends, family, parents, and acquaintances as to what recommendations I have for finding the right wilderness program for a teen or young adult. To many people's surprise, I don't immediately respond by "send them to Summit" because this is a challenging process, and I encourage people to think through and do research before they make such a big decision. I always start with education and follow with seven other recommendations. I decided it is about time to write it all out and direct people to this blog post from now on:
Educate yourself: I would highly recommend you educate yourself about the long history of the field. I am biased about this as my dissertation was about the history of the wilderness field and wrote the book, Stories from the Field: A History of Wilderness Therapy, which reveals the long history of the field and controversies related to it. If you are interested in current aspects of the field, check out my weekly podcast, Stories from the Field: Demystifying Wilderness Therapy, in which I interview clinicians, field guides, as well as former students from programs all over the country. Learn about the different wilderness therapy styles as some are nomadic while others are basecamp or hybrid models, and you should learn about these styles, both pros, and cons. Here is a link to an article about the different styles of wilderness therapy.
Hire a Consultant: I would encourage you to hire a Therapeutic Educational Consultant who has spent years researching and visiting programs. Two organizations where you can find a Therapeutic Educational Consultant- one is the Independent Educational Consultant Association (IECA), and there's the Therapeutic Consulting Association (TCA). Both of these organizations have directories of professionals that you can employ to help guide you through this challenging process.
Look at yourself and your child. To place your teen or young adult in a wilderness program is a challenging decision and should not be taken lightly. I would encourage you to think about your comfort level in this process. Have you tried other interventions like outpatient treatment? How far away do you want your child to be? Are you comfortable with them being far enough away that you need to fly there or would you like them within driving distance? Is your teen willing to attend a program, or are they going to need to be transported there? Summit is a program that enrolls only willing participants.
Look for Accreditation and Licensure. Is the program licensed by the state where they are located? They should be licensed as a mental health center, a wilderness therapy program, or a residential treatment program. Not every state has a license for wilderness therapy programs but all states have a license as residential treatment centers. Make sure the clinicians who work at the organization are individually licensed masters-level mental health providers or above. Ensure the program is accredited by a national organization that does external reviews of the facility and program policies. I highly recommend that you choose a nationally accredited program by one or more of the following: The Association for Experiential Education, the Joint Commission, the Commission on Accreditation of Rehabilitation Facilities (CARF), or the Council on Accreditation (COA).
Look for longevity and who owns the program: I would also encourage you to find out how long the program has been operating. Programs that have operated for a long time have stood the test of time. In the last decade, more wilderness programs were started and are owned by private equity companies. This is not overall bad, but their primary mission of private equity is to return the holding companies' profits. Locally owned and operated programs are small businesses with a commitment to their area and employees.
Look for outcome research: Make sure a program is doing outcome research and that the research is available for you to review on the website.
Look at staff longevity: How long have the staff been there? Have they worked at the organization for years or for months? Longevity shows commitment to an organization and to its mission.
Look for a parenting program: If your teen or young adult is in treatment, you will need to be doing work on yourself. Find out what type of parenting programs are included in the program and what the curriculum is. A parenting program should help you become aware of your patterns and how they relate to your teen or young adult so the outcomes will be better in the long run.