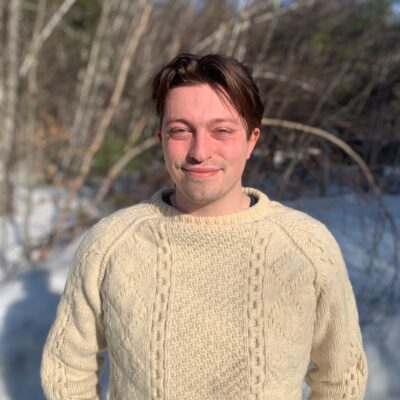 Zane Jay
BS, Teacher
Zane grew up as the oldest of five along the Skagit River in Washington State. He fondly remembers climbing mountains with his father and spending most of his childhood in the woods with his brothers and sisters. He drew a passion for teaching after spending years sharing skills with his friends and helping his siblings with their homework.
To escape his comfort zone, Zane moved across the country to pursue a bachelor's degree in Political Science & Psychology. While studying at Clark University, he had begun teaching at a local elementary school and participated in multiple research projects and campaigns in the Worcester area. After teaching for a year in Massachusetts, Zane relocated to Maine to engage in social work, falling in love with the stark natural beauty of both the Bold Coast and the White Mountains.
Feeling the drive to get back to teaching, Zane joined the Summit Achievement Academic team as the English teacher in 2022. He encourages his students to engage thoughtfully and creatively with their writing, and to search diligently for layers of meaning within the written word. He sees each class as a chance to not only teach, but to learn from his students so that he can better encourage and guide them in their studies.
While not at Summit, Zane will be found pursuing a variety of interests. On calm days he enjoys writing, painting, and gardening. Other days, it is guaranteed he will be snowboarding, rock climbing, or playing guitar at local venues with his friends.