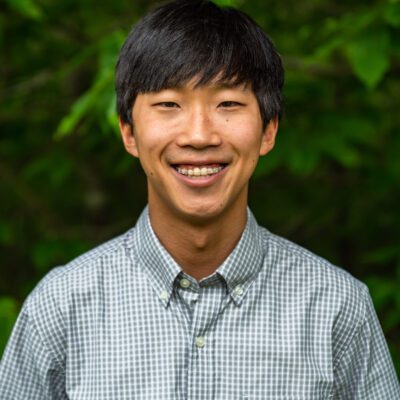 Park Cawley
BA, Teacher
Park grew up right next to The White Mountains in Conway, New Hampshire. Living in a beautiful location, he had a natural curiosity about the world and the environment that led him to pursue Science in school. After being accepted into Colby College, Park found his place in the Environmental Science department.
His studies allowed for travel to study Conservation Biology and experiment on the effects of climate change on coral reefs. Culminating his undergraduate degree with projects working on healthy urban streams, Park graduated with a Bachelor of Arts in 2019. He spent a few years in Colorado teaching outdoor and environmental education to school-aged children. This experience presented opportunities to develop his teaching style and interact with hundreds of students over thousands of hours. After seeing how combining an outdoor setting with direct instruction was beneficial to students learning in all different styles, Park wanted to pursue a career teaching in a non-traditional environment.
After moving back to New England, Park joined the Summit Achievement Academic team as a Science teacher in 2021. He works with students on their individual science curriculum. He also advises students about the best ways to reach their academic goals and ways to be academically successful at Summit and beyond!
When not working, Park has a variety of activities to keep himself busy. He can be seen rock climbing, hiking, biking, hammocking with a book, and playing guitar.